******** PLEASE NOTE: Somehow, contacts via this e-form do not always get delivered successfully. If you send a contact request, and do not hear from me within 24 hours, I ask that you PLEASE call me as well.******
Please contact me by telephone at 415-948-6444, or you can email me directly at [email protected], by completing the fields below (but please see above!) or by using the "appointment request" link on the front page of this site. I will get back to you within 24 hours (usually much sooner). I look forward to speaking with you!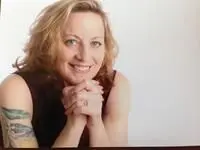 We are committed to your privacy. Do not include confidential or private information regarding your health condition in this form or any other form found on this website. This form is for general questions or messages to the practitioner.