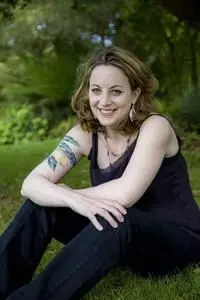 Laura Goodspeed is a Licensed Marriage & Family Therapist specializing in therapy for adults and adolescents who have suffered a loss, and want to identify ways of coping with their changed life circumstances, and even find meaning in the hardship they have endured. Loss is present in many experiences: the death of a loved one, the end of a relationship, the onset of life threatening or chronic illness, the experience of substance abuse and recovery, coming out as LGBTQ (in a world that isn't always welcoming), a geographical relocation, losing a job or changing careers, to name just a few.
Prior to opening her private practice, Laura spent 15 years working in public and non-profit social service agencies serving inpiduals with severe mental illness, chemical dependency and other serious life challenges such as homelessness, involvement with the criminal justice system and multi-generational poverty. In the capacities of therapist, clinical case manager and substance abuse counselor, she worked with adolescents, transitional aged youth (18-25), adults and seniors. She is a graduate of Macalester College in St. Paul, Minnesota (BA, Gender Studies), and New College of California, in San Francisco, California (MA, Clinical Psychology). She has had specialized training in EMDR, Cognitive Behavioral Therapy, Motivational Interviewing, Dialectical Behavioral Therapy, Psychoanalysis and Somatic Attachment Therapy, as well as multiple approaches to treating substance abuse disorders, both abstinence-based and harm reduction models.

In addition to being a skilled individual, couples and group therapist, Laura has given presentations and led many trainings in topics such as assessing alcohol/drug abuse, diversity& inclusiveness, and navigating disability support resources, including SSDI/SSI. Her career as a therapist is a direct outgrowth of her many years of community and social activism. In her hours outside the office, she provides clinical supervision to therapists in training at the Liberation Institute in San Francisco, volunteers with animal rescue organizations and donates her time as a pro bono therapist for inpiduals who are otherwise unable to afford psychotherapy.
Laura is a warm, interactive, solution-focused therapist with a great sense of humor. Her therapeutic approach is to provide empathic support and practical feedback to help clients effectively address personal life challenges. She integrates complementary methodologies and techniques to offer a highly personalized approach tailored to each client, helping them recognize and build on their existing strengths, and create lives that are productive, functional and joyful.